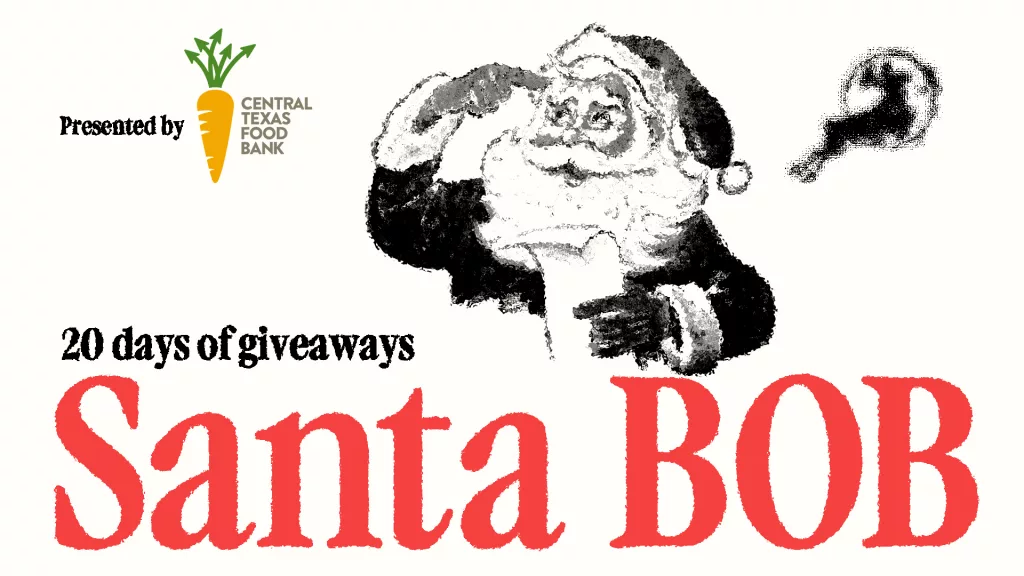 SANTA BOB IS BACK!
BOB and Central Texas Food Bank are teaming up for 20 days of giveaways this holiday season! Check back each weekday at 10am to see the daily prize!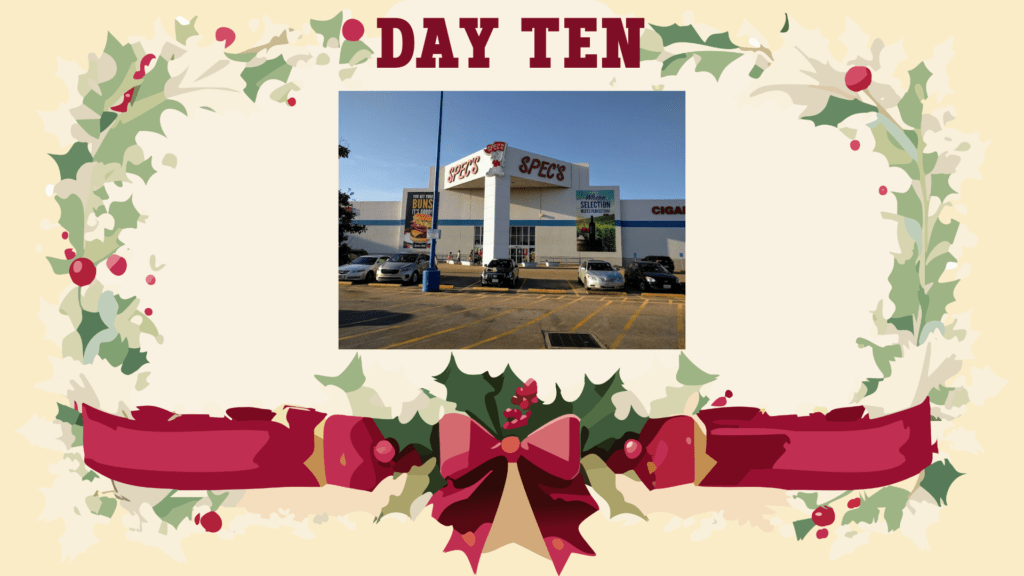 ENTER BELOW FOR A CHANCE TO WIN 
A $100 Specs Gift Card Perfect For The Upcoming Holiday Season!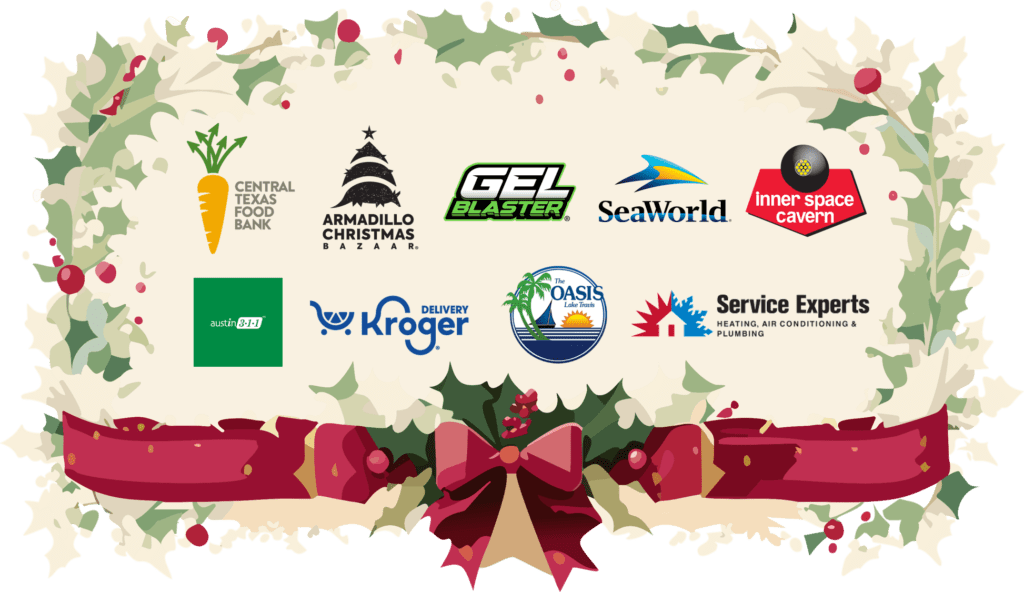 DAILY WINNERS!
DAY 1 TURNTABLE & VINLY WINNER: MARY P.
DAY 2 50″ TV: AMY S.
DAY 3 $500 Visa Gift Card: John D.
DAY 4 GEL BLASTERS PRIZE PACK: Justin E.
Day 5 Eagles Tickets: Wendy G.
Day 6 Inner Space Cavern Passes: Jae K.
Day 7 SeaWorld Family VIP Pack: Tony B.
Day 8 $200 Kroger Gift Cards: Mary R.
Day 9 Nintendo Switch: Brandi P.