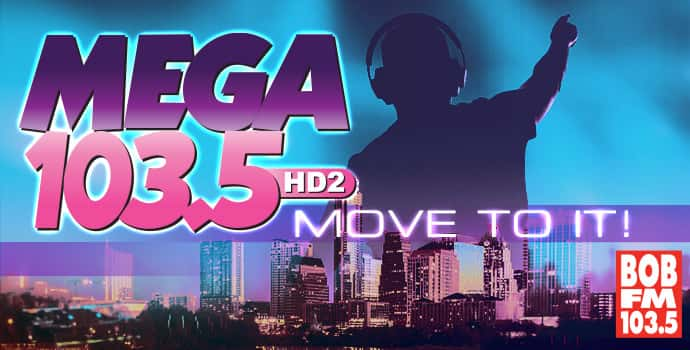 Welcome to Austin's Dance Music Channel – Mega. We play Electronic, House, Trance and Pop Remix hits – if you can 'Move To It' – it plays here!
Our mission – Play a ton of music with minimal interruption… it's that simple! Mega is 100% local – programmed in Austin for Austin. No corporate playlists allowed. Just one listen and you will know Mega is totally different than any station you have ever heard.
Click Here to launch the streaming player!
This is your radio station, so your input is important. Reach out anytime with requests, comments, questions and more.
Krash Kelly Program Director – Mega 103.5 HD2
Mega Business Office – 512.832.4000
Mega Comment Line – 512.832.4072
Contact Mega's DJs:
DJ Slyce – 'The MEGA Dance Party Live' – Friday 5-6pm
Connect thru Facebook
DJ Creativity – 'The 6 O'Clock Drop' – Saturday 6-7pm
Connect thru Instagram
DJ Blume – Weekend Host
Email Blume