Event Navigation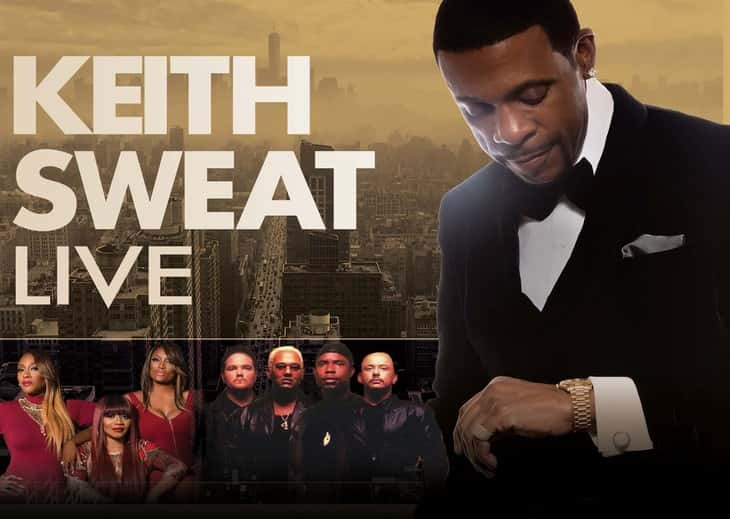 Keith Sweat is an American singer, songwriter, and founder of the new jack swing movement. He will be playing at H-E-B Center at Cedar Park on Saturday, April 4th with support from SWV and All-4-One.
In November 1987 Keith Sweat released his debut album Make It Last Forever and set his path towards fame and success. He enjoyed many successes as a result of this album, skyrocketing towards the top of both R&B and pop charts and selling over three million copies. Four of the songs on this album landed on the pop or R&B charts and in some cases both. The hit "I Want Her" skyrocketed to number one on the R&B charts while hitting number five on the pop charts. The songs "Make It Last Forever" reached number two and "Something Just Ain't Right" reached number three both on the R&B charts.
In the late 80s into the early 90s a new sound began to emerge called New Jack Swing. This form incorporated hip-hop with contemporary soul, high-tech funk and in some cases rap and lasted for approximately six years. Keith Sweat was considered one of the stars of the new jack swing era highly influential when it comes to this form of music. In fact, many historians studying this form of music feel that it was his 1987debut album Make It Last Forever that kicked off the genre.
Sweat continues to tour in support of his latest album, Playing for Keeps, which was released in 2018.
Related Events