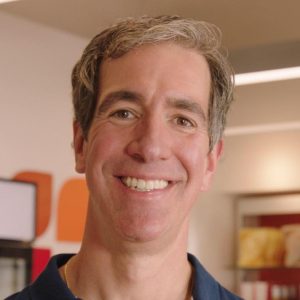 Some kids grow up wanting to be a fireman or some sort of superhero… I grew up always wanting to be on the radio. It was so bad, that I used to make radio station signs on building blocks with Crayons. Thinking back on that, it was obvious I would be no graphic designer!
From the early days, I played DJ with my portable tape recorders and sisters record collections. Growing up in Austin, I tried to emulate all the DJ's I heard on the old KNOW and K-98 but somehow I never sounded quite up to their level. This continued for years until my sisters finally got sick of me ruining all their albums with my Mickey Mouse record player.
My senior year in high school, I got an internship at KVUE-TV and helped produce the morning newscasts with Deborah Duncan. She was quite an inspiration and I had a great time, but it made it even more clear to me that radio is where I really wanted to be. So my freshman year at college, I harassed the student radio station at Texas Tech to give me a shift. Boy, was I bad… but it was a start. While in Lubbock I worked for country, alternative and Top 40 radio stations before coming back to Austin and pounding on every door for an opportunity in 'the big leagues'.
The door opened in '91 when I got my foot in the door at 96.7, KHFI. I did everything from washing the van to weekend overnight shifts just to prove my worth. And it paid off! Soon I was getting better shifts, getting more opportunities and getting noticed. We had an amazing team there and all loved everything about that place. So what would any rational person do? Leave for another opportunity. I packed up everything I owned and took a gamble moving to San Antonio to sign-on a brand new radio station… Mix 96.1. It may only be an hour down 35, but San Antonio and Austin are worlds apart, but I soon found and assembled another fantastic team there and we had a great run! After about 5 years management announced 'they were taking another direction' and I came back to Austin to try my luck at a 'real job'.
My only other 'real' jobs beside radio were working at Safeway and Taco Bell. So for some reason I thought a sales position would be a perfect move for me. NOPE! After struggling to make ends meet for over a year, the greatest opportunity came along. Bob called and invited me to join the crew at his new radio station. What a great chance, but Bob did things so differently it was like re-learning everything I knew. Didn't take long to realize I LOVED the way Bob did things. Laid back, simple, and there's music everywhere! I sometimes ask myself, "And I Get Paid For This?"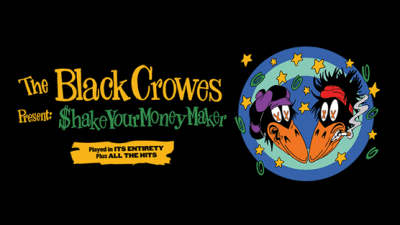 The Black Crowes at Germania Insurance Amphitheater on 6/17/20 is rescheduled to 8/15/21. Your ticket will be honored accordingly. If you cannot make