Boys & Girls Clubs of the Austin Area
Have you heard of the Boys & Girls Clubs of the Austin Area? Their mission is to enable and empower all young people to reach their full potential regardless of their economic situation. The BGCAA focuses on academic success, character and leadership development, and life and workforce readiness. Each year they provide hundreds of academic support hours, thousands of meals and snacks, and more smiles than you can count to kids who need their help. They have 19 locations in the Greater Austin area and service nearly 3,000 kids a day!
Through January 2nd, Tide Cleaners is hosting a Winter Coat Drive to benefit BGCAA. Donate if you can, and think about hosting your own events to help the BGCAA throughout the year!
CEO Gordon Butler
Gordon stopped by Local Insights to share the success story of the BGCAA and encourage you to support our next generation. They have been working hard for our kids for 55 years. Hear how you can support their mission, and donate a coat at Tide Cleaners if you can!
Tide Cleaners Coat Drive for BGCAA
Shout-out to Tide Cleaners for hosting a Winter Coat Drive for the Boys & Girls Clubs of the Austin Area. You can also donate socks and blankets. Visit TideDryCleanersTX.com and stop by one of the four Austin locations to donate before January 2nd! You'll also get 20% off your cleaning when you donate.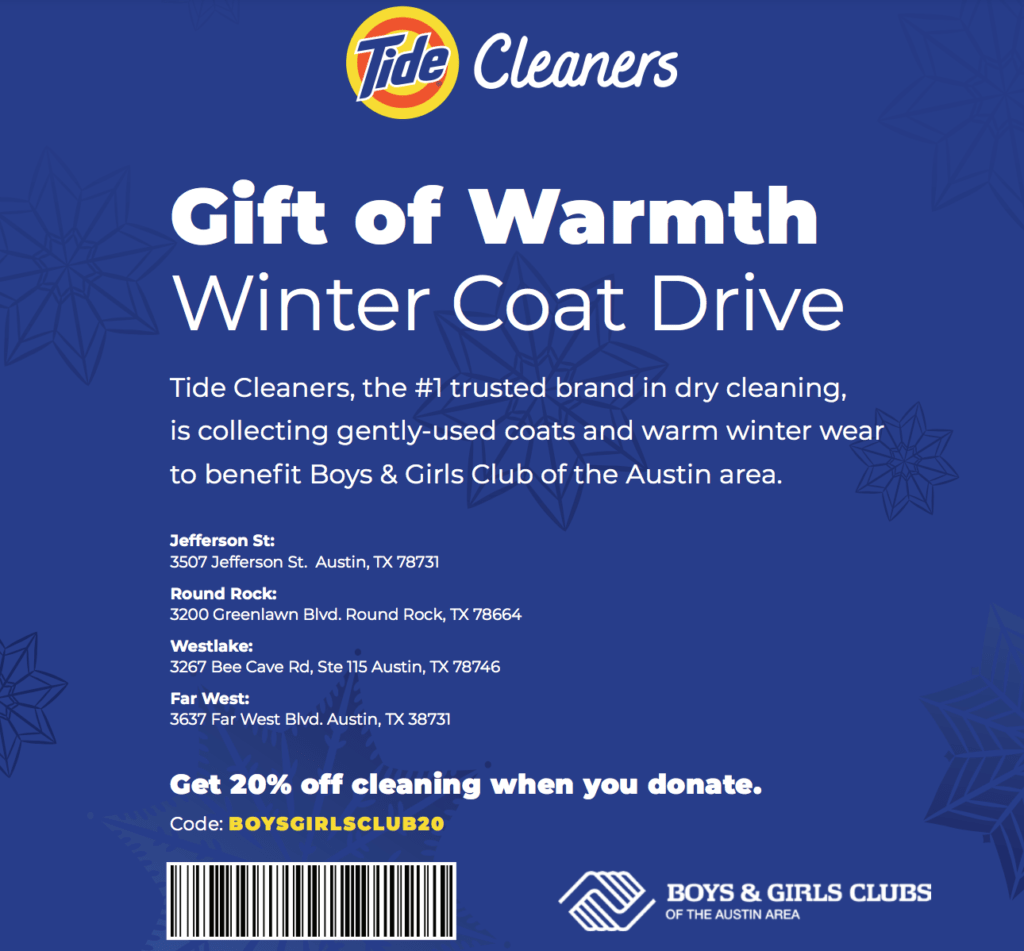 WATCH
Check out this video to learn even more about the benefits the Boys & Girls Clubs of the Austin Area provide.
Donate or Volunteer for BGCAA
Help the Boys & Girls Clubs of the Austin Area invest in the next generation of our community by donating. Even if you have 20 minutes, you can volunteer to read to kids!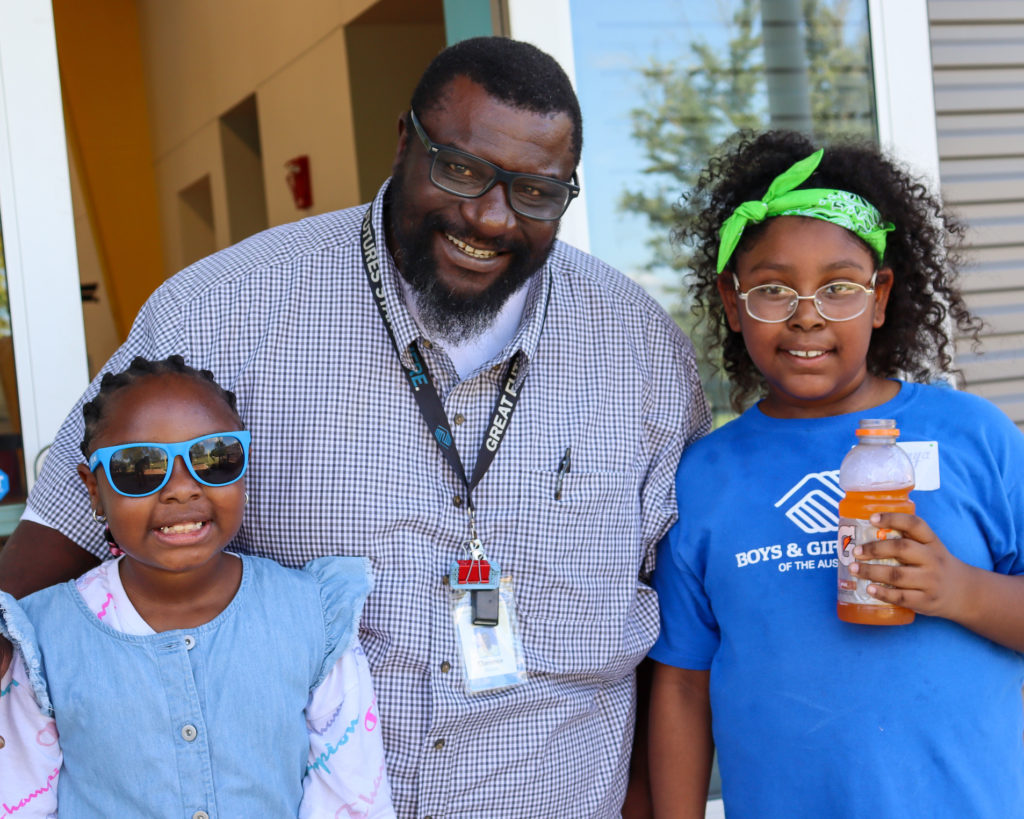 – @BDOEROCKS – Fbook/BDOEROCKS – IG@BDOEROCKS – Fbook/BGCaustin – @BGCAustin – IG@BGCaustin –
Feeding Texas
Have you heard of Feeding Texas? They are the largest hunger-relief organization in Texas. Are you in need of food assistance? Would you like to volunteer or donate to help feed hungry Texans? Hear all about this nonprofit on this episode of Local Insights.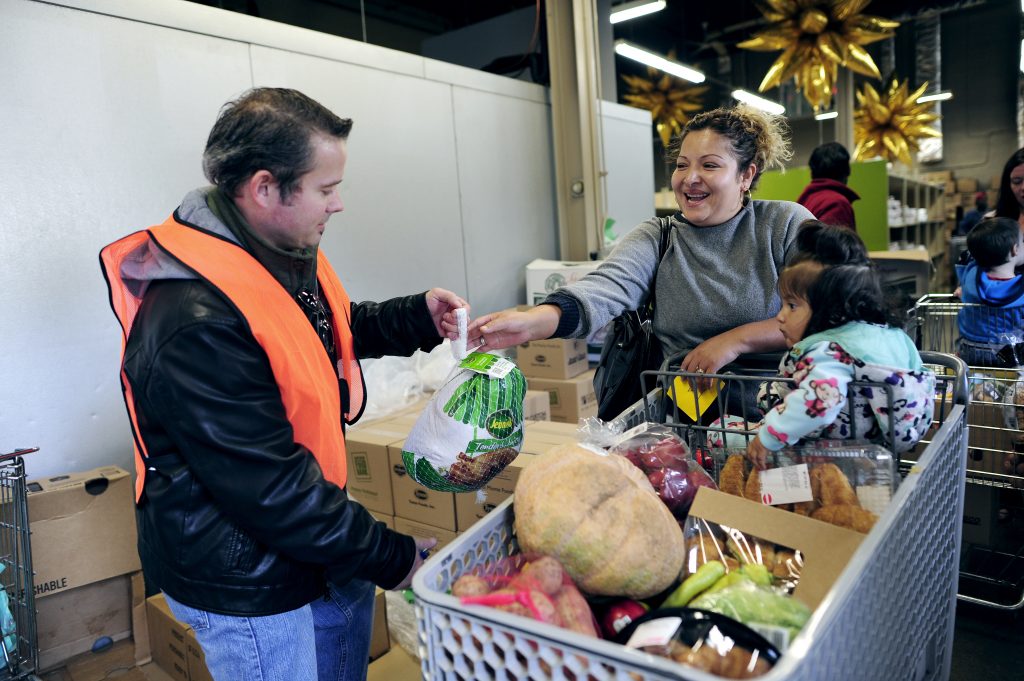 Back to the Home page
Listen Live to 93.7 KLBJ FM Austin